You might raise an eyebrow at something "free" – but that's exactly what our resources are: free to use, whenever you need them.
Calculators, important dates in your tax year and handy guides on industry-specific topics; our tools cover it all.
Carefully crafted content for our clients
Articles packed with useful information.

If we can make your life easier by explaining some of the overbearing jargon, we'll do exactly that.
By taking actionable steps to simplify your year-end accounts for your limited company, you can save time and resources and use them elsewhere.
read more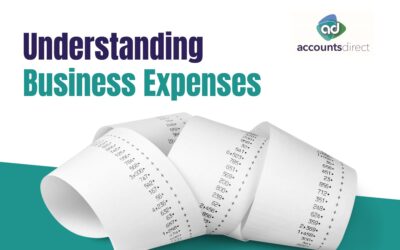 For any business owner, big or small, understanding business expenses is crucial. Not only do they impact your profitability, but they also have tax implications. In this guide, we'll break down the essentials of business expenses, helping you navigate your financial...
read more
Subscribe to our newsletter
By submitting your details you agree to receive email marketing from Accounts Direct and have read and understood our Privacy Notice. You can withdraw your consent or change your preferences at any time by emailing us or by clicking the link at the bottom of every email we send you.
It's as easy as one, two, three
We'll chat about your business, your old accountant, and how we can help.
Send through your records
We'll get your data set up on our systems and make sure everything works.
Now the work begins!
We'll make sure you're taken care of.
Business
support

done properly
We want to know as much about our clients as possible. The better we understand your business, the better service we can provide.
Accounting services, bookkeeping and more.
Business services
Accounts services
Tired of impersonal accounting? We are too!
Specialist sectors
Get your finances sorted by

people who care